---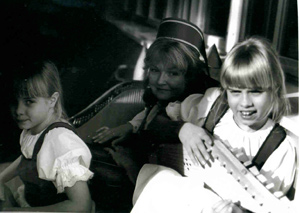 Membership
Become a member and support Kantele and Kalevala activities.
Friends of Kantele- and Kalevala is a cultural association with the purpose of
promoting and preserving the Finnish string instrument Kantele and Kantele music in Europe and other countries.
The association is open to anyone who is interested in traditional and modern culture found within the Nordic countries.
Help us make a difference - each donation and membership supports our cause and expands our efforts.
Everyone can help. Individuals can donate to our projects and/or volunteer their time and expertise and we invite corporations and associations to become sponsors and enjoy exposure on our high-traffic website. Getting involved is easy and every contribution of any kind helps us help the preservation of Kantele music.
By becoming a member you automatically take advantage of the following benefits:
- Support and answers service to any questions you might have about the Kantele,
the national epos Kalevala or questions relating to Finnish or Nordic culture
- Free or reduced prices for Kantele concerts and courses
- Reduced costs of Kantele maintenances and repairs
- Assistance in finding finnish, swedish and nordic sheets of music and CDs
- We can help you find the Kantele instrument that you might be looking for
- Help in tuning your Kantele (all sizes)
- Free cultural trips to Turku or to Helsinki by ferry from Stockholm
- Newsletter about various Kantele and Kalevala related activities in Sweden and around the world
- We can also help you to organize your kantele-studies abroad.
The cost
An individual's membership fee for one year is 200 SEK, roughly 20
A family membership is 250 SEK for one year, roughly 25 euro.
To become a member and thereby support our cause, send an e-mail with your contact details to info@kantele.se or call 0046 8 717 52 11 and we will send you a payment slip.
Welcome to join our friendly association!