---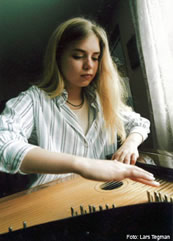 The organisation and its activities
The organisation was founded year 1978 and it is the first Kantele Association in Sweden. The NGO has done a big amount of pioneer work to make the beautifully sounding instrument and culture more known in Sweden. It is a continuous work. We also wish to spread the beautiful sounding instrument Kantele to other countries by giving concerts, seminars and workshops. We are also very open towards cultural exchange and cooperation with other NGOs. Please contact Helena Tuupanen for enquiry about cooperation at info@kantele.se
Kantele- and Kaleva was the first association in Sweden to set up a Kantele School in Sweden. The school is authorized and has one qualified teacher.
Spring 2013
Spring Programme in PDF format, in Finnish and in Swedish
11.5 Kantele Course including lunch and snacks
Time: 11.00-17.00
Place: Långrevsgatan 19, Saltsjöbaden
Price: 700 kr
Register before 1st of May
16.5 Kantele Repairment Evening
We repair minor faults and replace strings.
Time: 18.00
Location: Långrevsgatan 19, Saltsjöbaden
Registration: Before May 6th
Contact us for more information, all participants will receive more information prior to the activity.
9.6 Who will be this year's Pirog Master?
Join us in the baking competition of real Karelian Piirakka (a typical pastry). If you do not wish to take part of the competition this is at the sam time an excellent opportunity for you to learn how to make these pastries. You can of course then afterwards eat as many as you wish.
Registration: Before June 1st. More information will be sent to the participants
Please register by email to the above activities on info@kantele.se or by phone 08-717 52 11.

Examples on activities arranged by the association
Kantele Courses
Different types of kantele, from 5-stringed up to 38-stringed. Individually or in groups. There is a possibility to rent a Kantele if you don't have your own.
Contact the association for times and places. We arrange courses all over Sweden and can if there is an interest also arrange in other countries.

Kantele Concerts
Come and experience the exciting, harmonic and unusual music that you rarely hear!
Music Play School
5-stringed Kantele, Flutes and rhytmical instruments. We sing, play games, play music and have fun!
Instrument Maintenance
We perform minor repairs and learn how to properly take care of the instrument.
Weekend Kantele Courses
You learn how to play the Kantele in two days and will get the tools to continue playing and advancing. If you don't have your own instrument you can borrow it during the course. Course prices range from 250 SEK to 1000 SEK depending on the lenght of the course.
For more information call 00 46 8-717 52 11 or e-mail info@kantele.se

The courses are arranged only if there are enough participants. The courses can take place in Stockholm but we can also travel to other places in and outside the country.
Subject to change

Kantele Orchestra
Twice a month.
To create a music group there needs to be a certain amount of participants. Announce your interest to Helena and when we get enough participants, we will start a course.
We can also arrange Kantele courses in different places around Sweden and in Europe. Please contact the association for more information and inquiries.
Contact: Helena Tuupanen, phone nr
+46 8- 717 52 11
, e-mail:
info@kantele.se